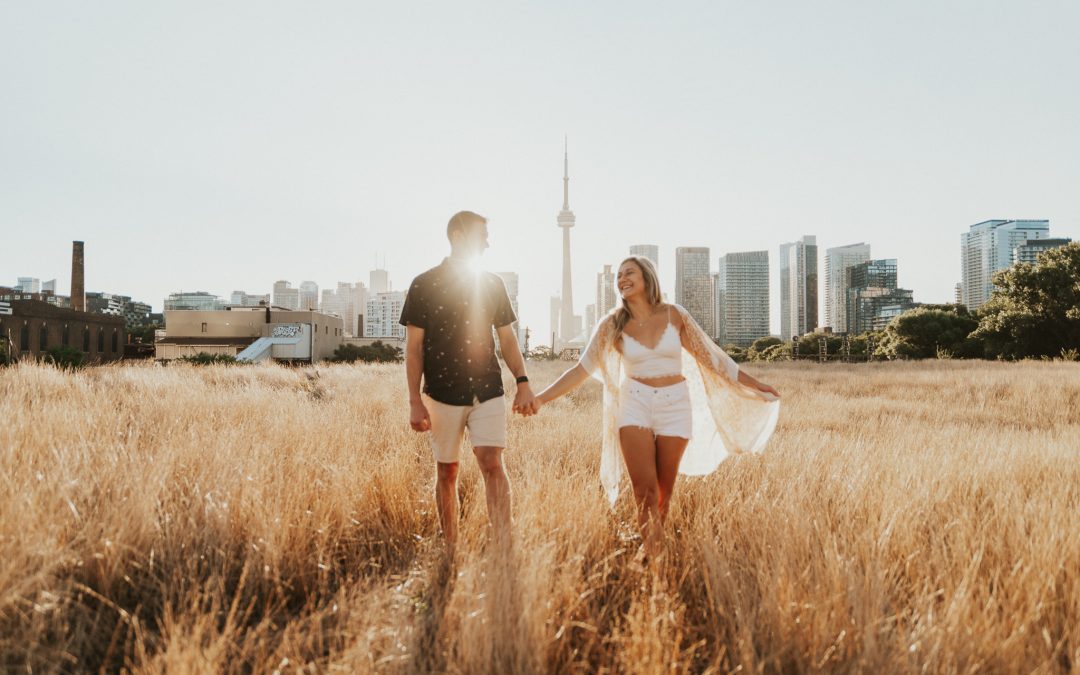 WOW WOW WOW. I'm so happy that these two were in for an early morning wake up call for a Toronto Skyline Sunrise Session.
I've been walking past this field every night just dreaming about a sunrise photo shoot with SOMEONE that would be willing to wake up at 5:30am to meet me here for a sunrise session. Toronto Skyline Sunrise Session.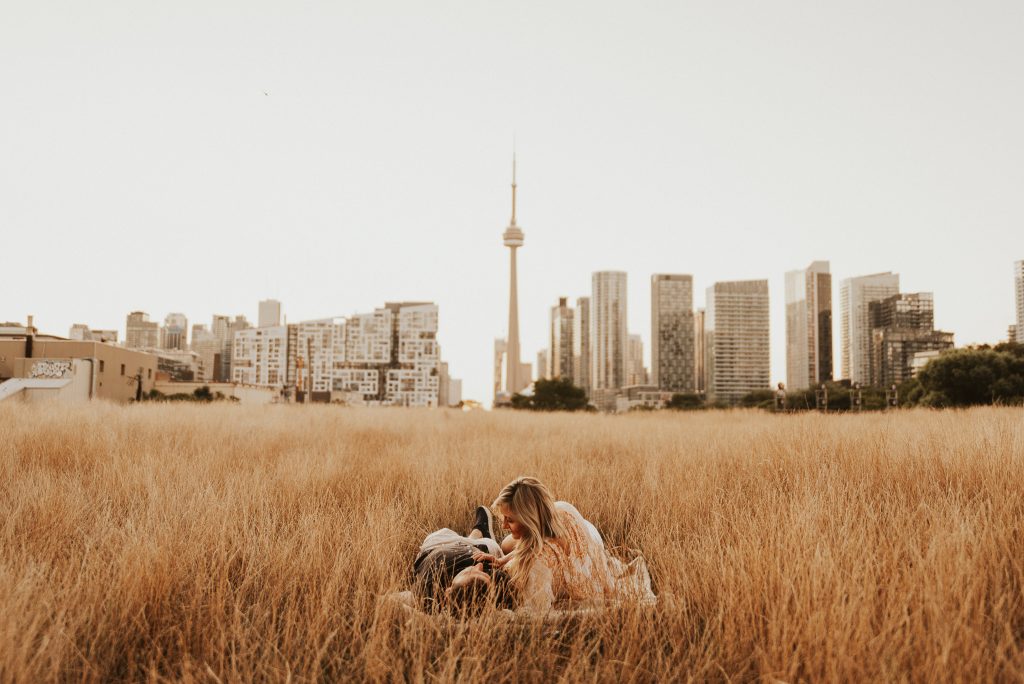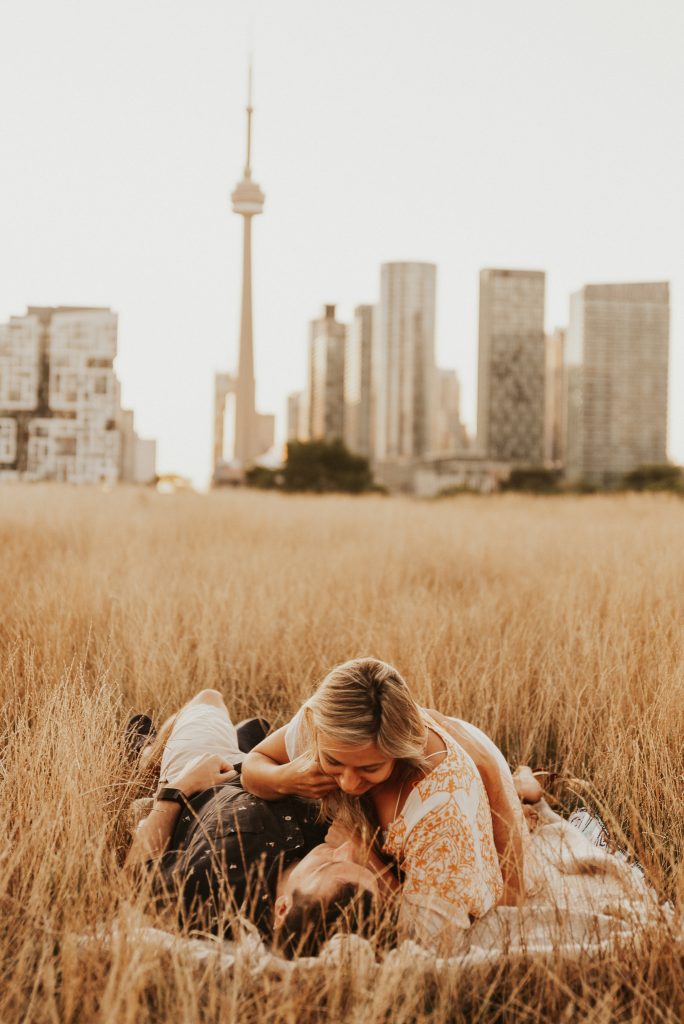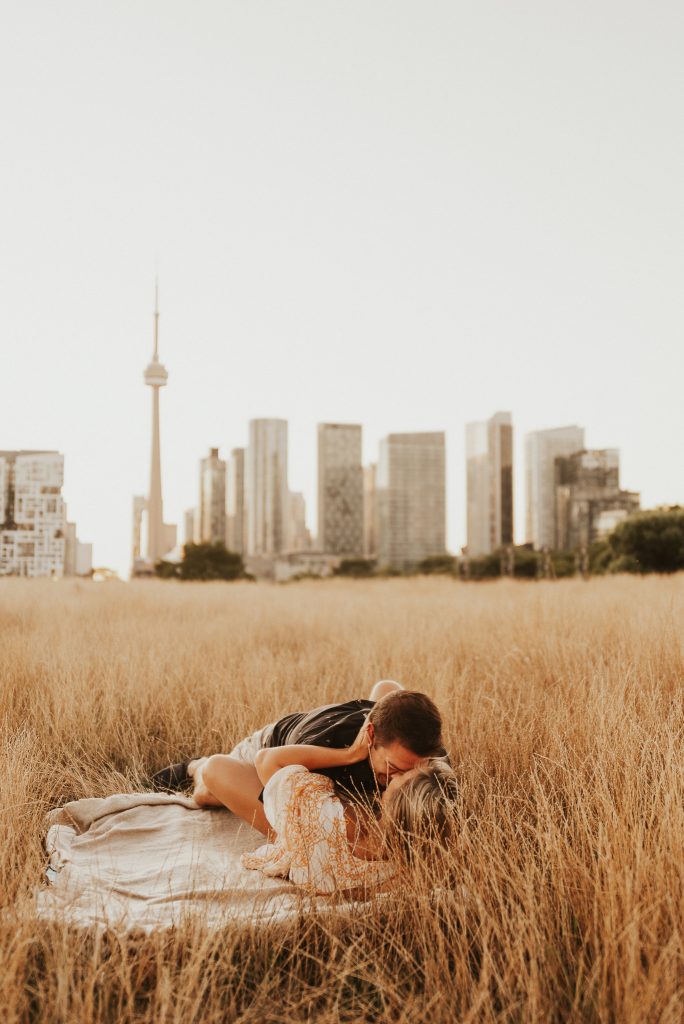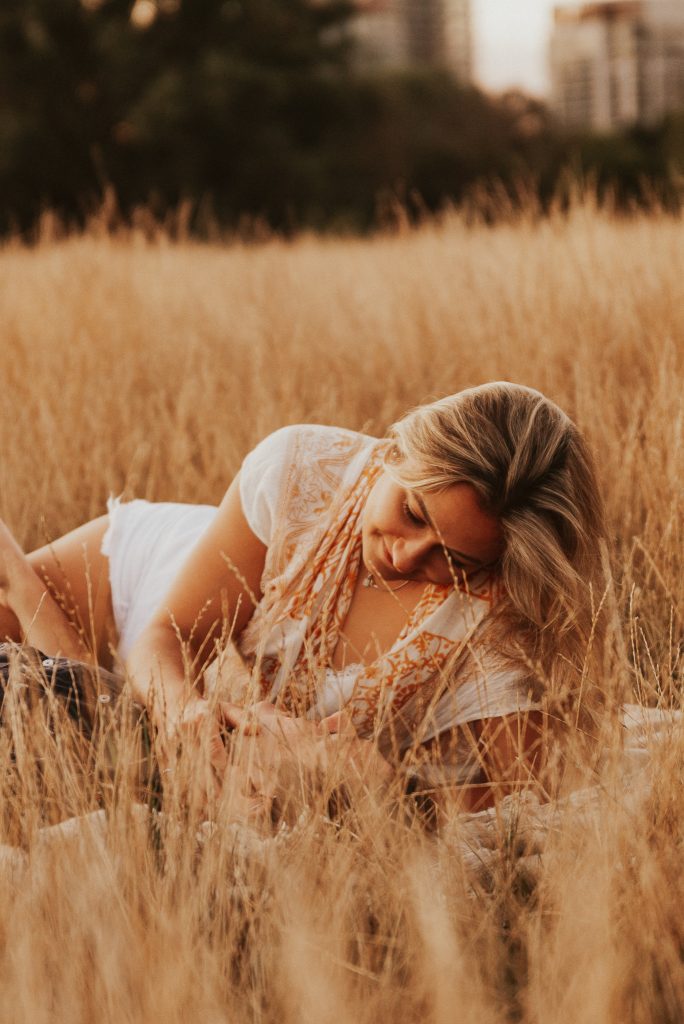 We got there right at 6am, I put down a blanket and threw on a "chill vibes" playlist from spotify – my go-to when waking up in the mornings. I just wanted to let them have a little moment to themselves, enjoy the calmness of the morning and having the entire space to themselves to enjoy the view.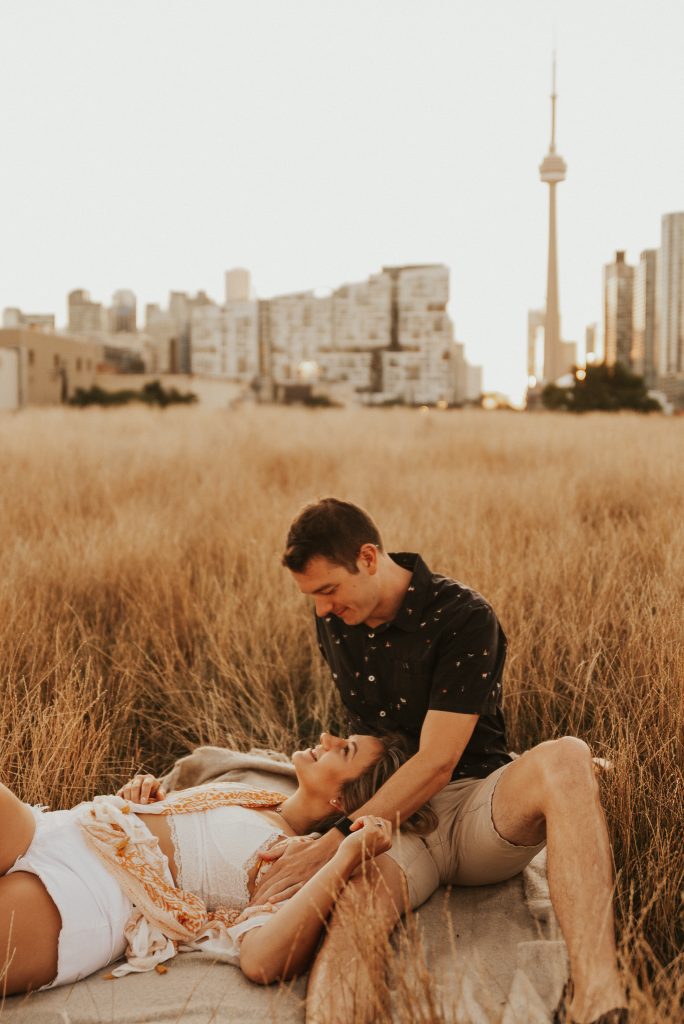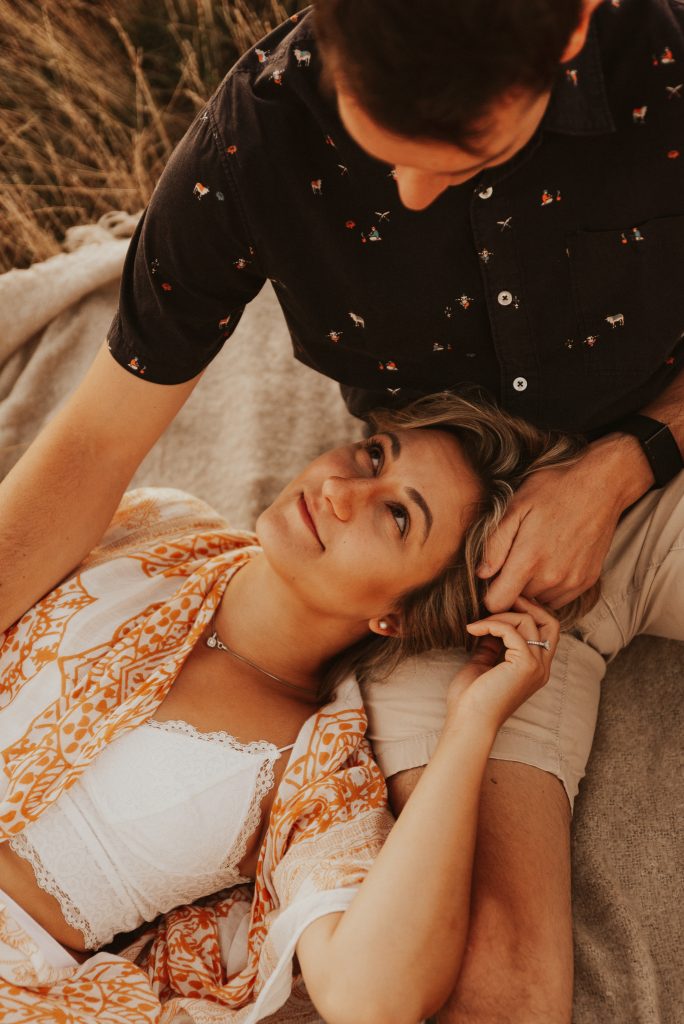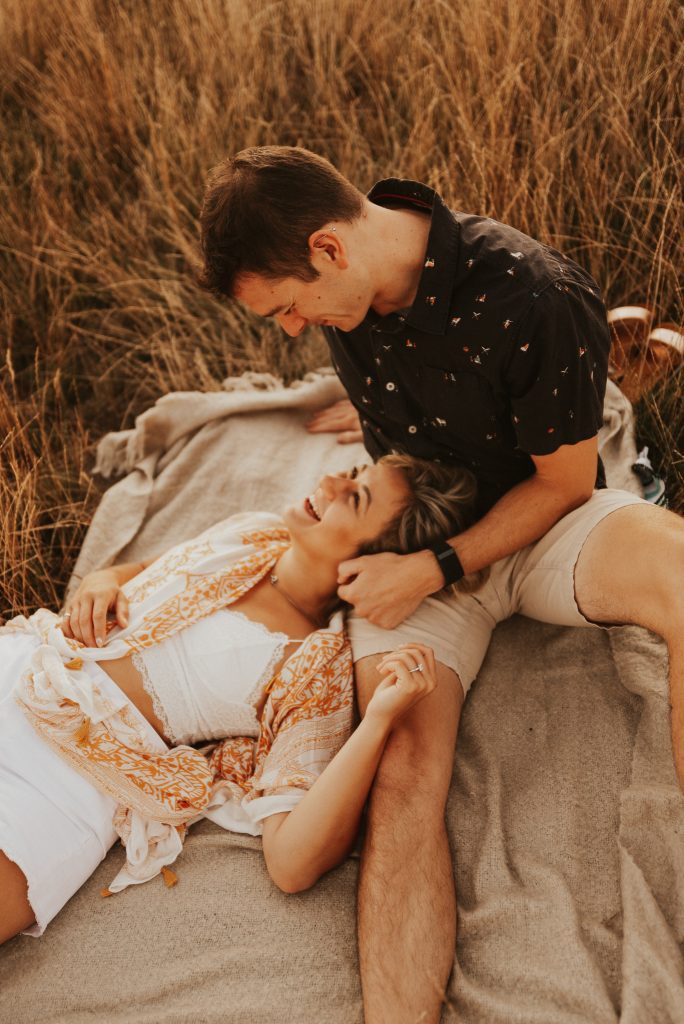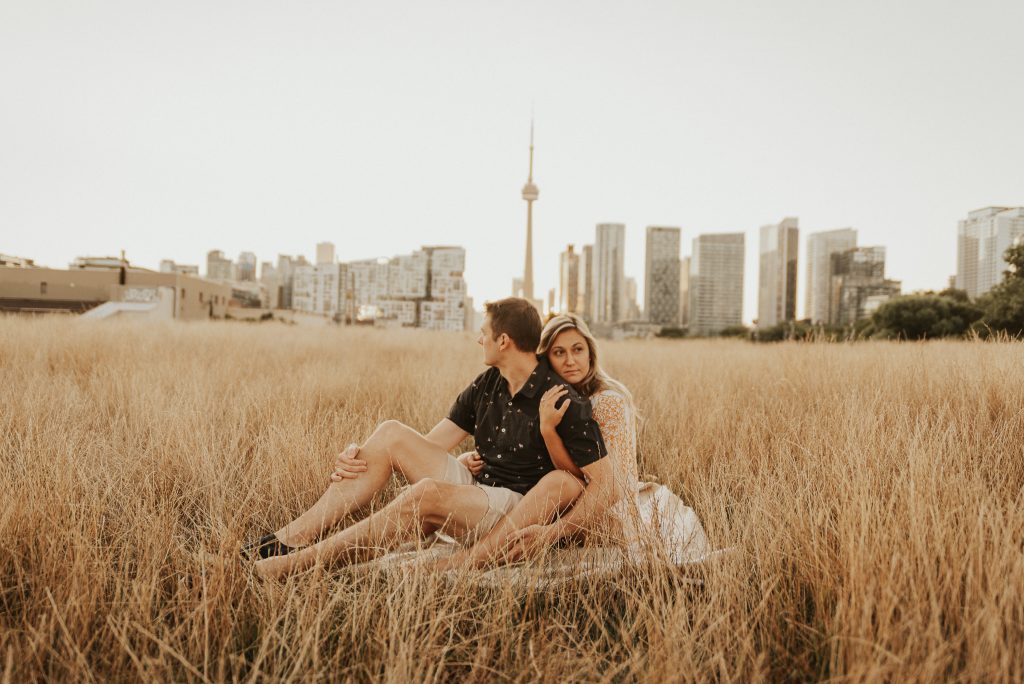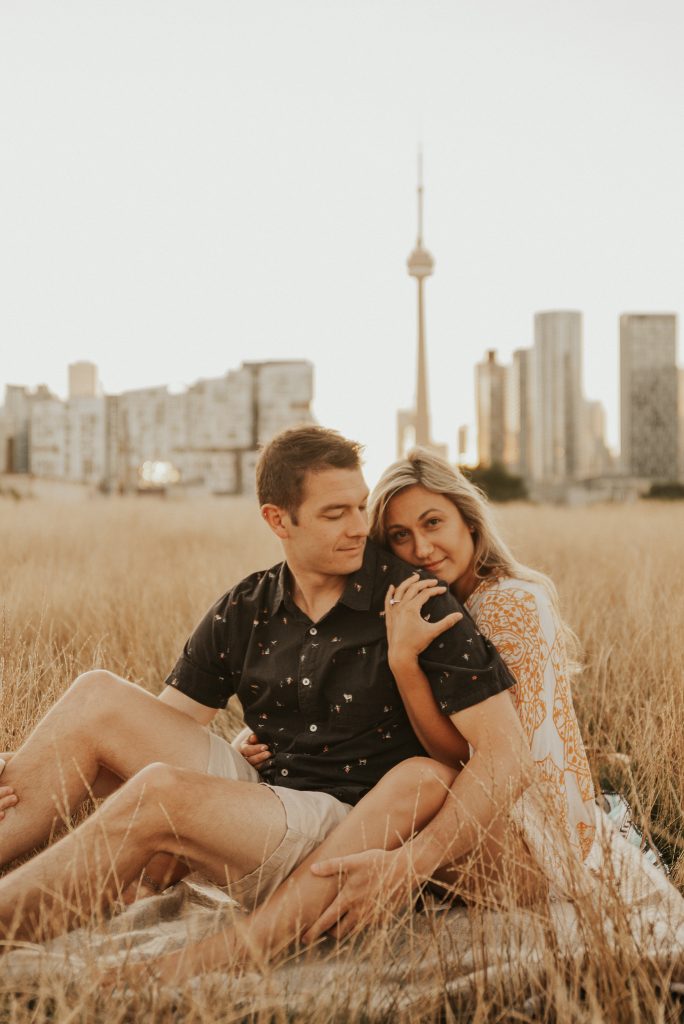 Lisa was excited to bring my vision to life, and was SUPER happy to let me pick her outfit. We were going for a (in my words) "boho-pintrest-influencer vibe". This meant something light and flowy, and when she suggested this white kimono, I immediately pictured the sun shining through it, and I got so excited! This is pretty much my first shoot where I had a vision and was super excited to bring it to life.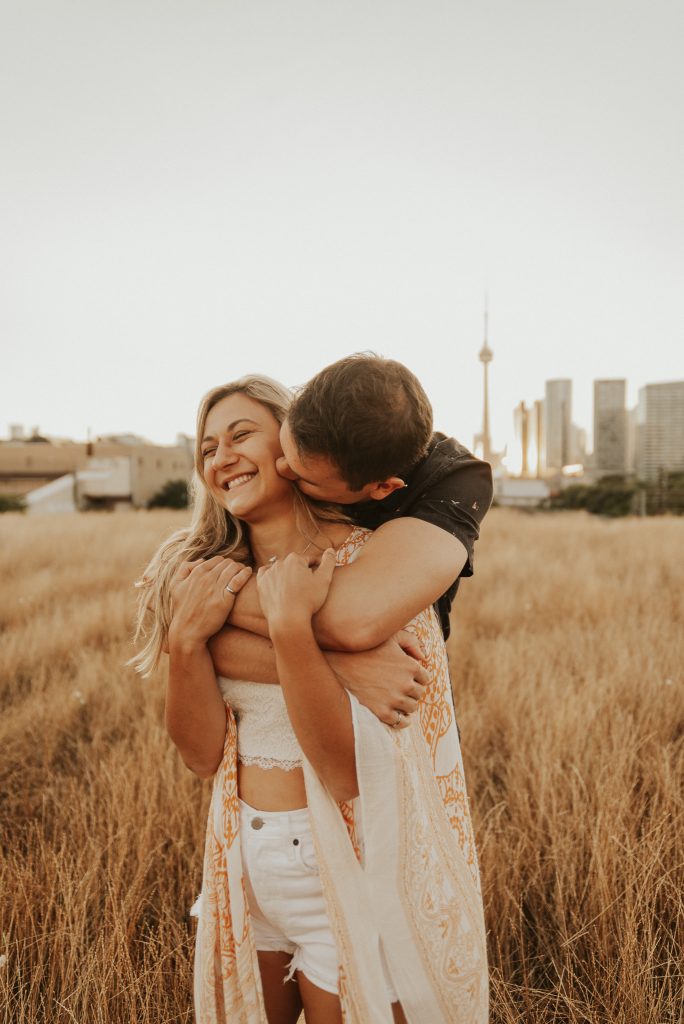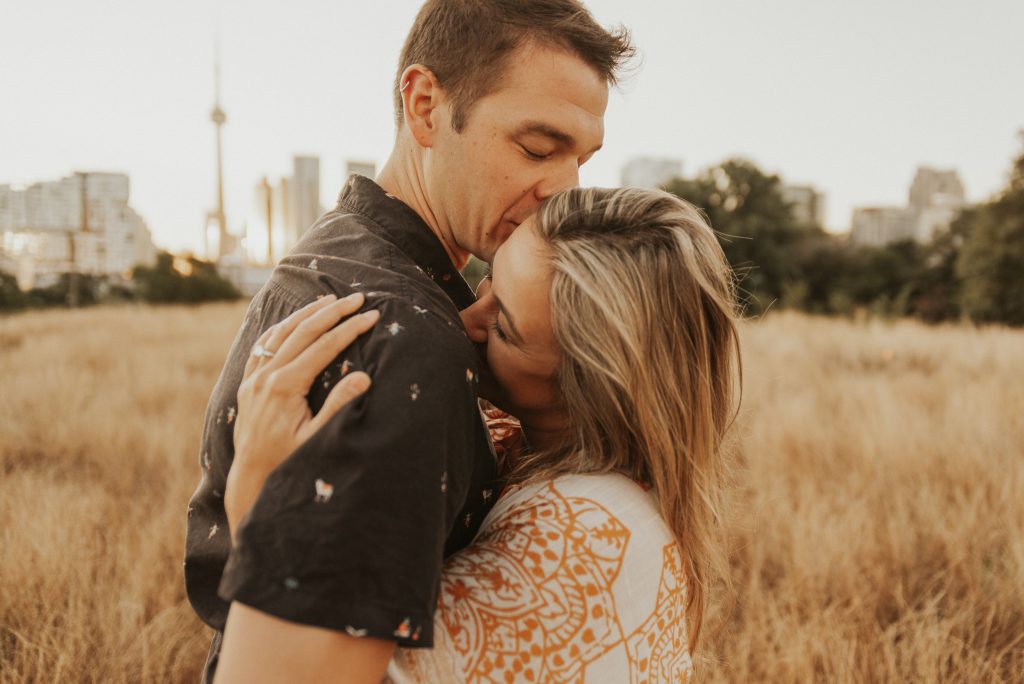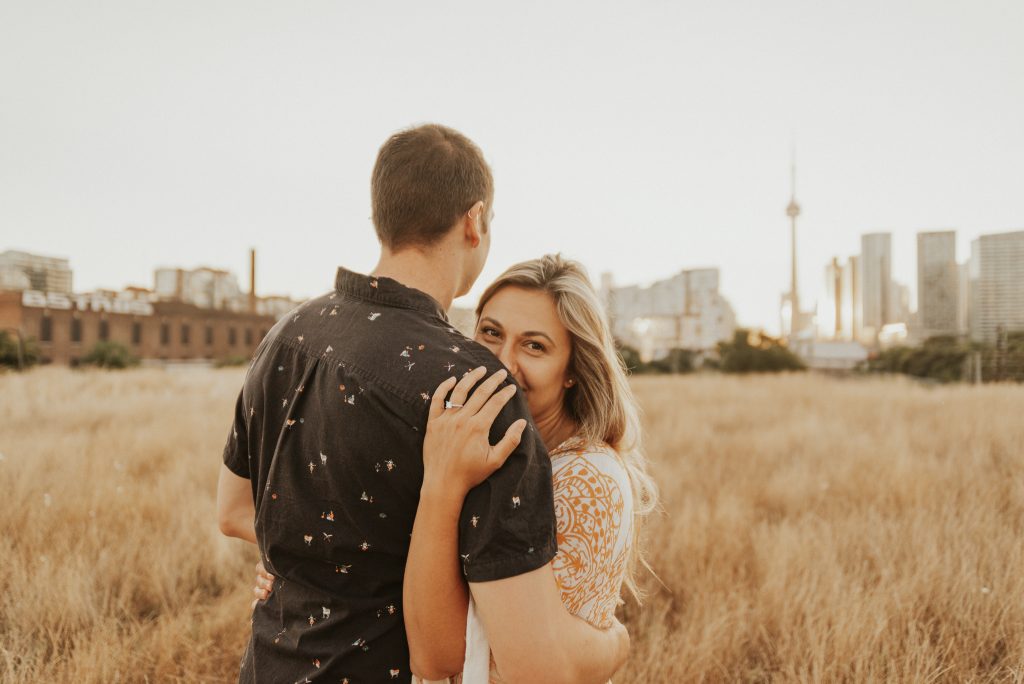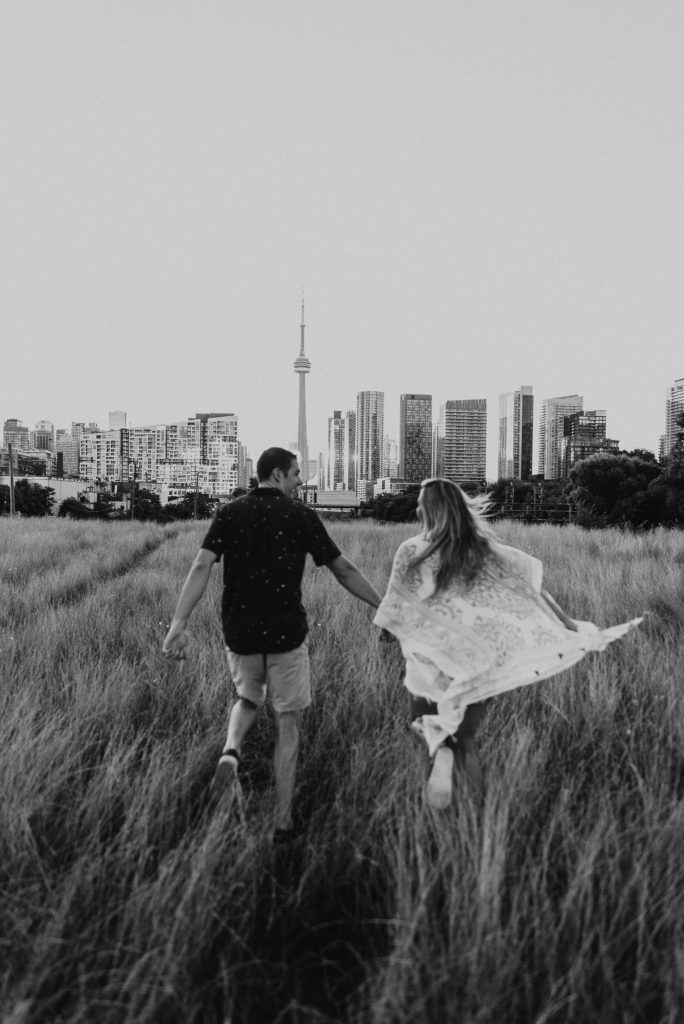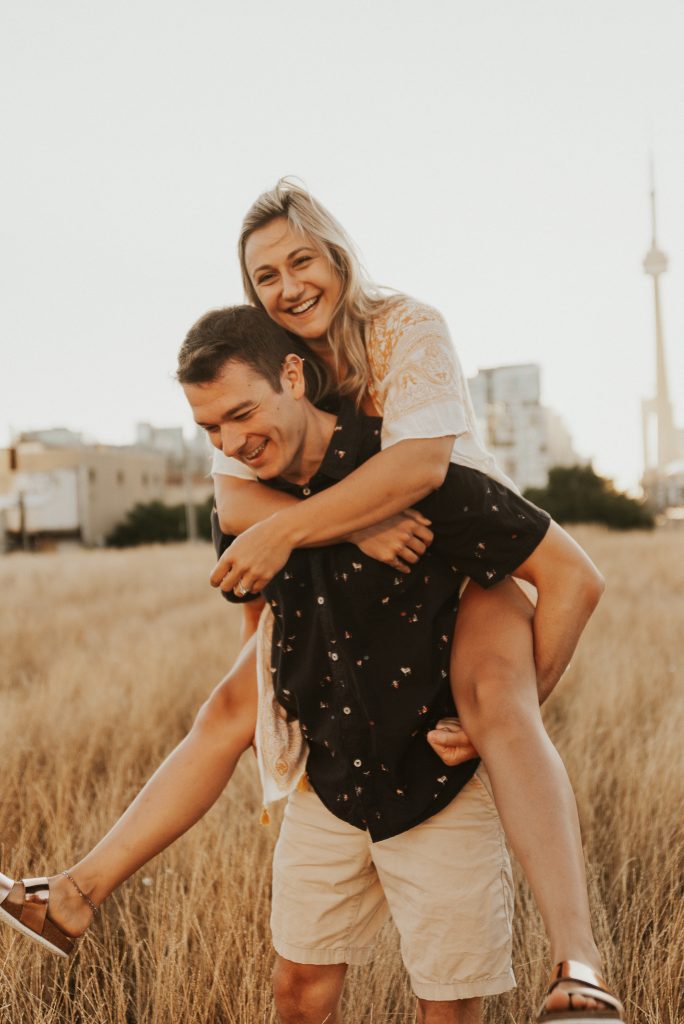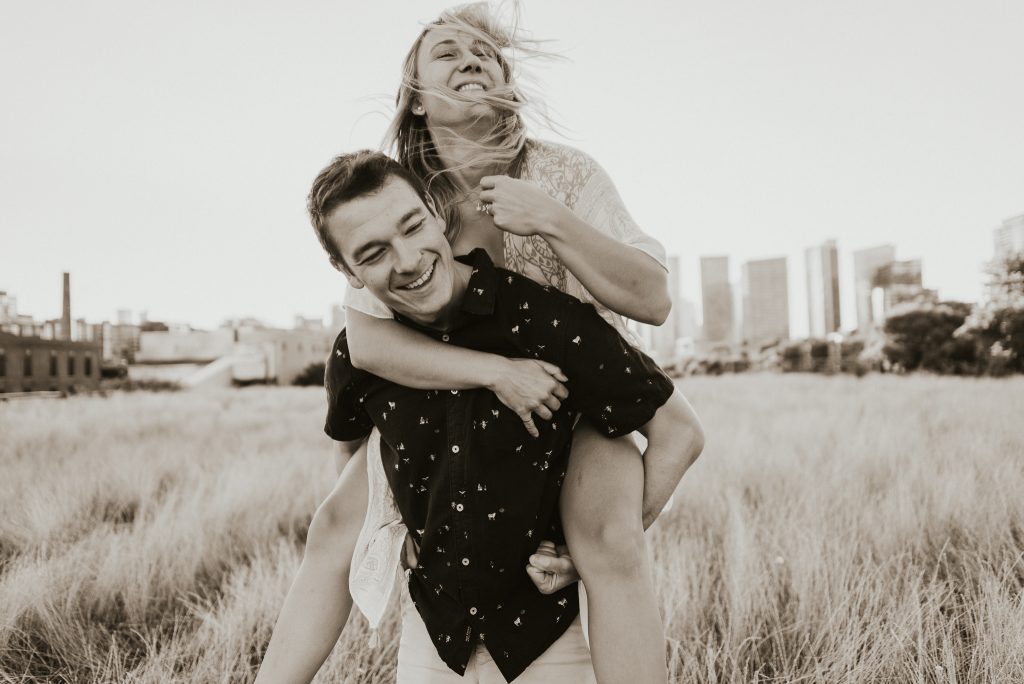 Unfortunately, the sun was behind a building and didn't pop out until about 6:45, and I finally got my dream photos!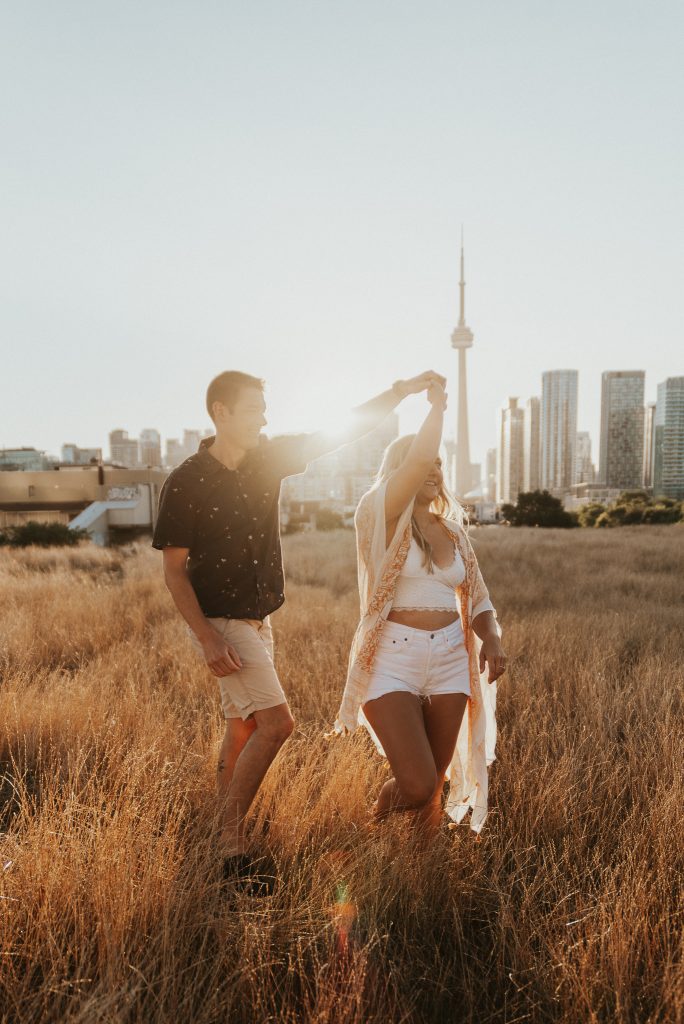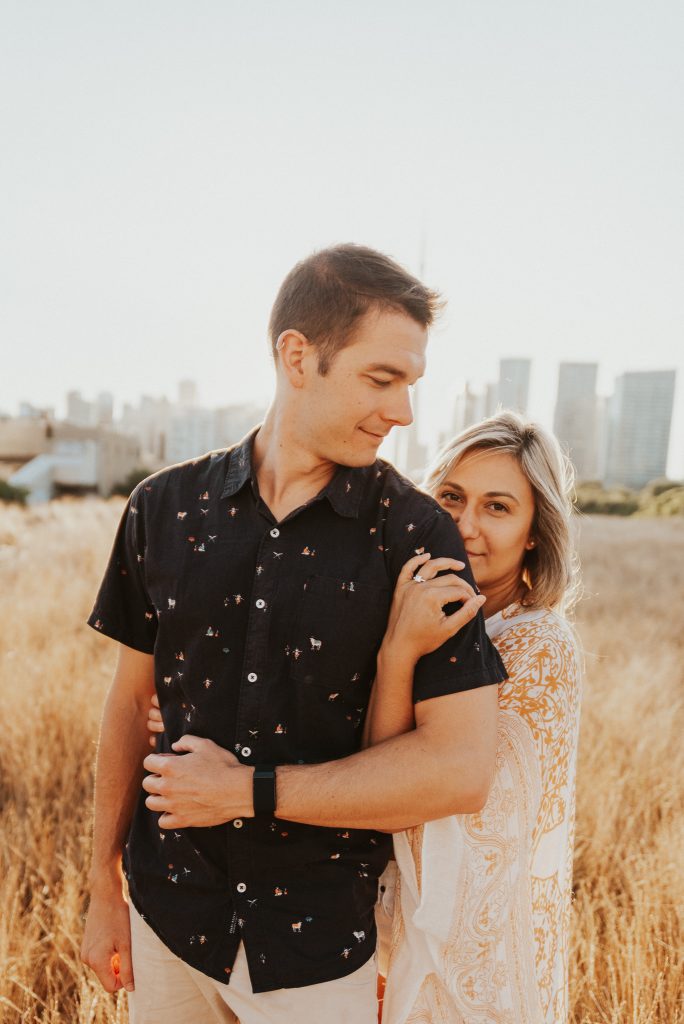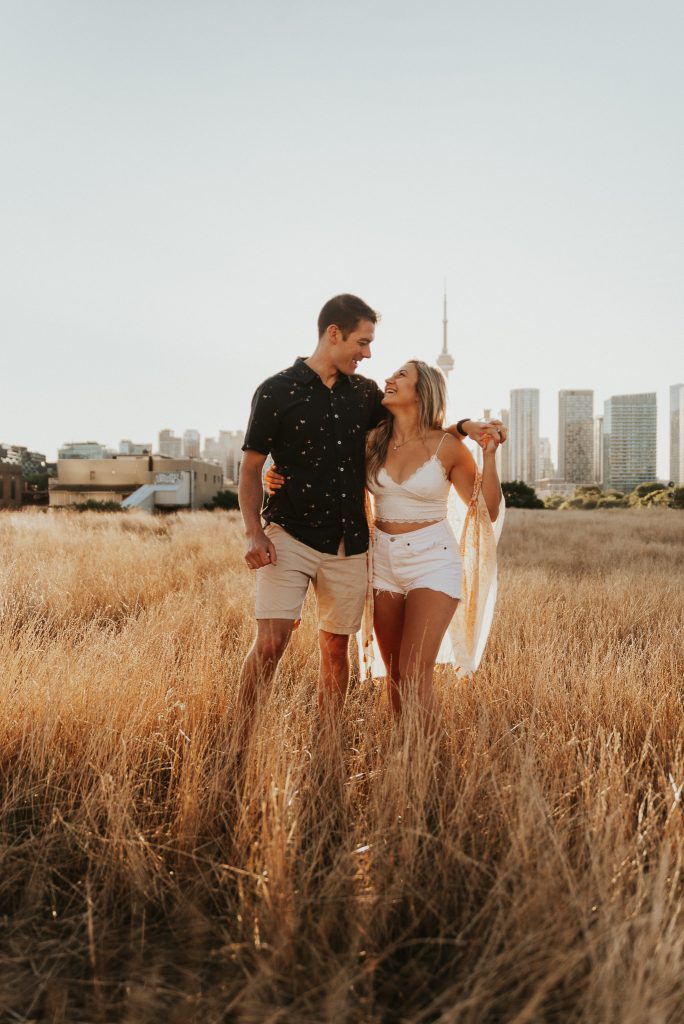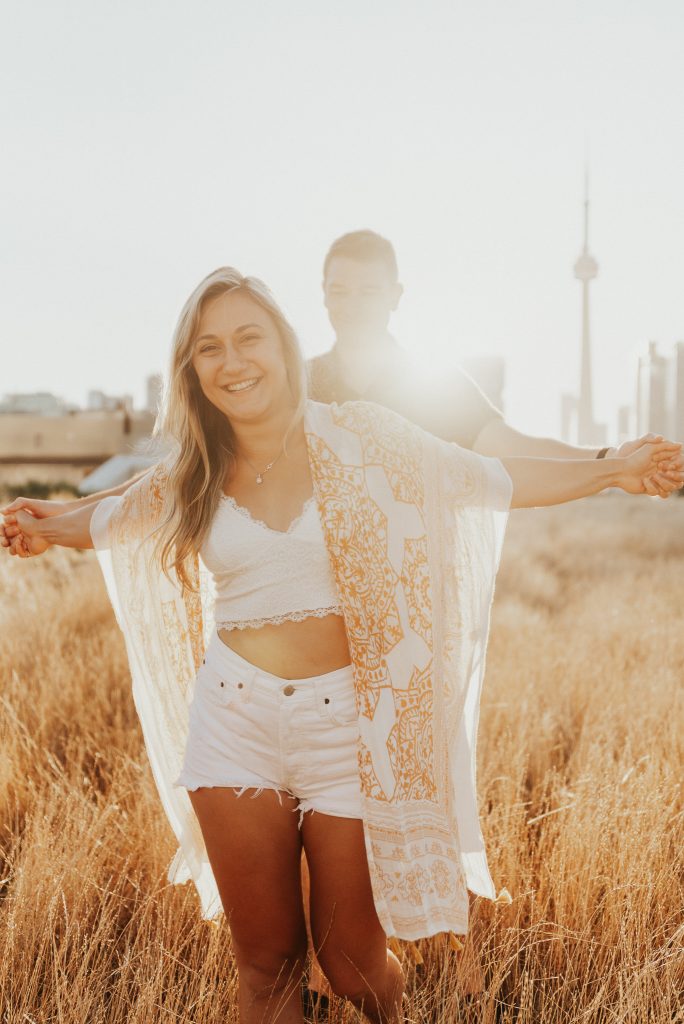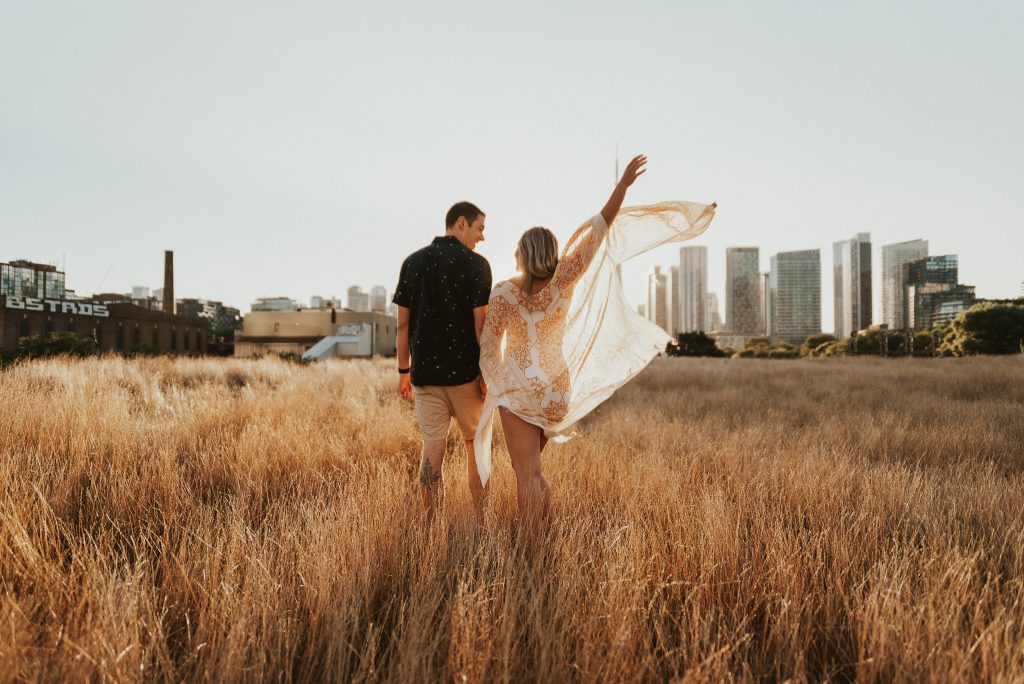 Toronto Skyline Sunrise Session
Rory was nice enough to take some photos of my "assistant" and I at the end of their session. We pretty much just rolled out of bed, and didn't prepare to have our photos taken, but we tried to straighten out our bed head and we jumped at the offer. He did such a great job with my camera – we love our photos so much, I think I need to print one out really big!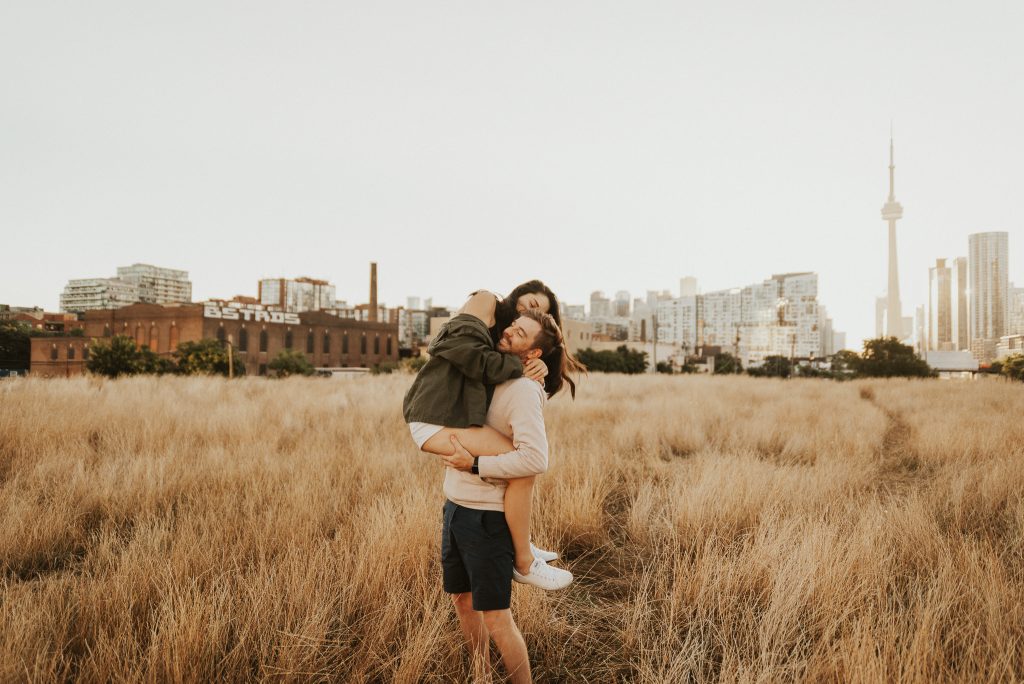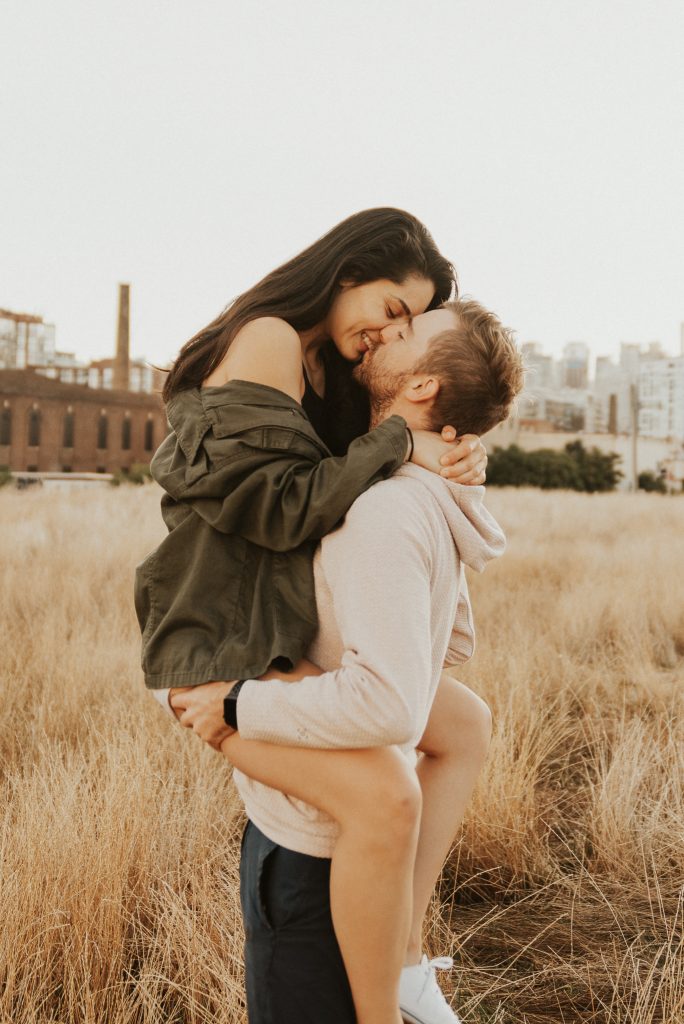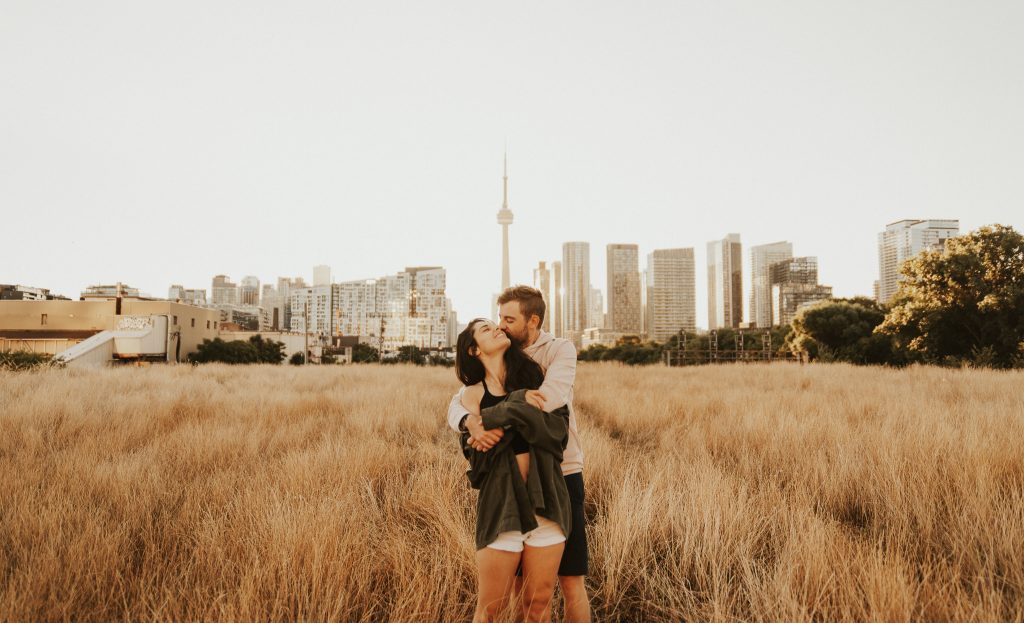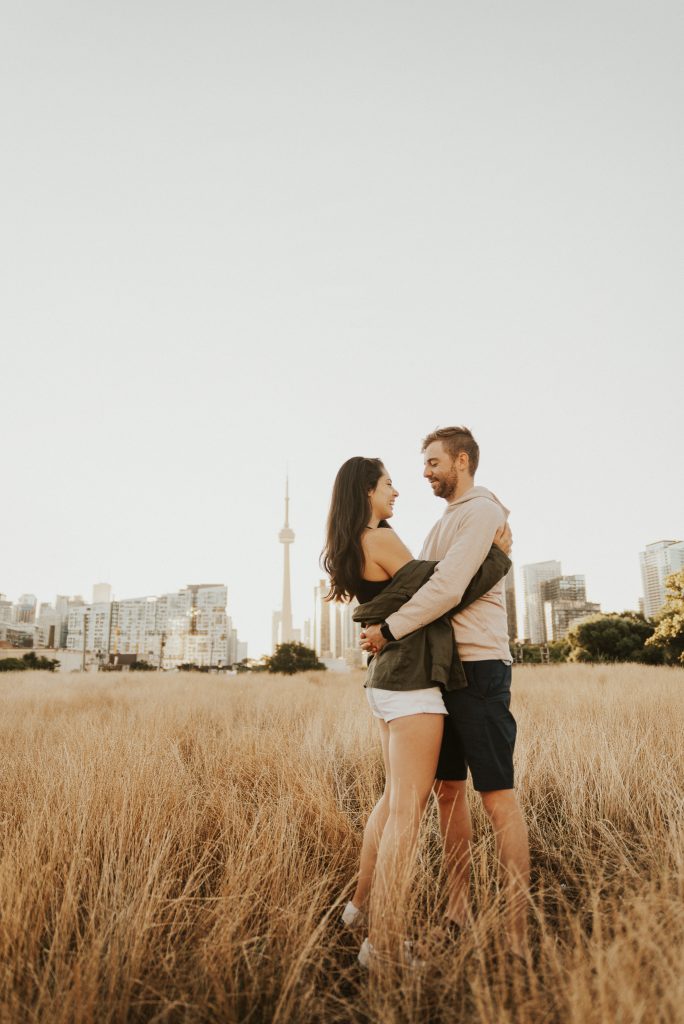 If you'd like photos like these, DM me to book your session. You'll be glad you did!