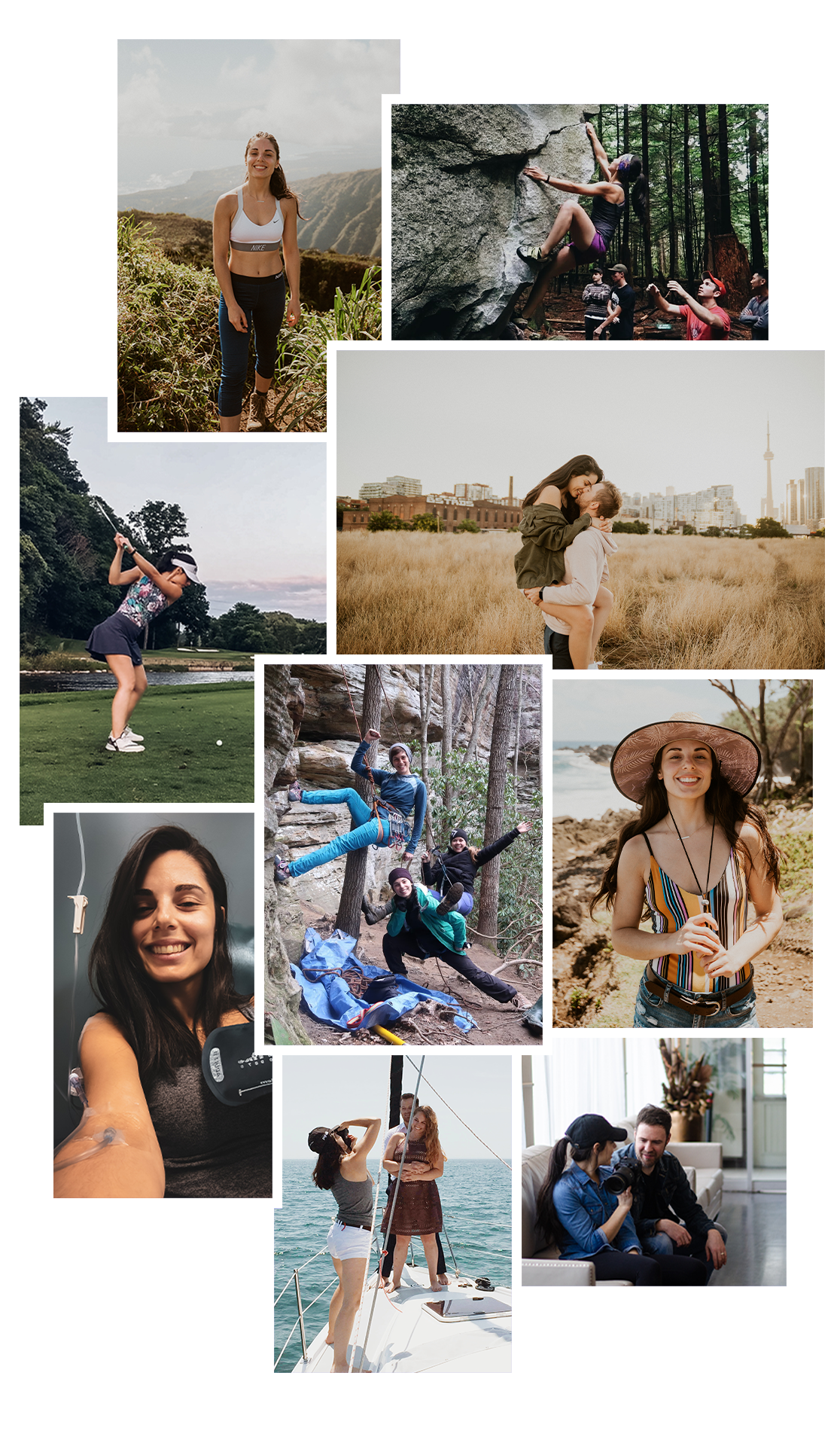 OH HEY,
I'M SO GLAD YOU'RE HERE!
For as long as I can remember, I've always loved taking photos.  I have so many videos from when I was 3 years old, prying the camera out of my dad's hands yelling "ME TAKE PICTURE TOO" – haha!
My dad's side of the family lives in Greece, and we have always been very intentional about capturing all our milestones, so we can share those moments with them too.
I was very lucky to realize my passion for photography and filmmaking early on, and I was able to complete my degree in Film Studies at Ryerson University in 2013. Shortly after graduating, I started my business Effie Edits Inc.
As my business grew, I switched gears from filmmaking to photography, where I narrowed down my passion for capturing important milestones for couples and families. This is where I feel I'm making the biggest impact on peoples lives, because I know how much a photograph can mean.
When I'm not third wheeling everyone's intimate moments, I'm usually golfing, rock climbing or advocating for patients (like me) diagnosed with Ulcerative Colitis.
THE YEAR I REALIZED I WANTED TO BE A PHOTOGRAPHER
GET ON MY MAILING LIST
You'll be the first to know about any news, or promos I offer.
You'll also get first dibs on mini session time slots before I release them to the public!
FOLLOW ALONG @EffieEditsPhoto