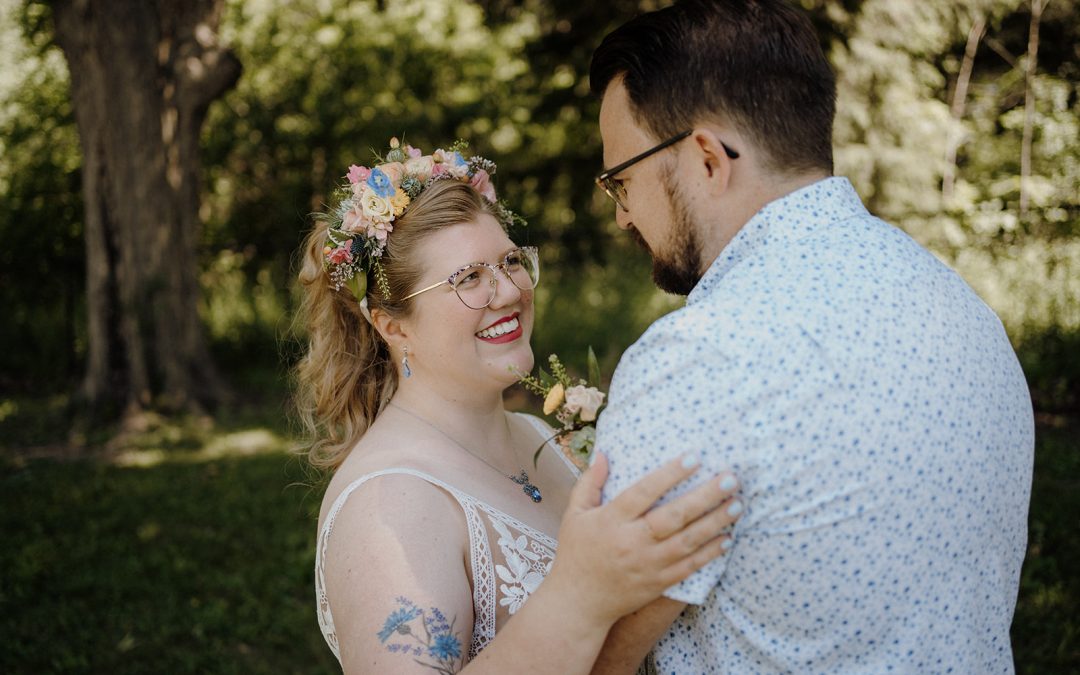 I was so excited to be a part of Kesia and Kyles intimate wedding. Their venue was the Badenoch Community Centre in Pushlinch. They had recently moved to Calgary, so the running joke was that it was a destination wedding for the couple (and local for all the guests)! Enjoy some photos from their special day!
*Click on the image to view it in full screen*
I am pleased with the work Effie has done for my wife and I. Engagement + wedding ceremony photos look beautiful. Very reasonable turn-around time and quick to respond. I would not hesitate to hire her again.